Phone:

(720) 370-8497     

Location:

3958 S. Kalamath Street Englewood CO 80110   

 Email:

 classictouchinr@outlook.com
Classic Touch Interiors, Mobile Upholstery 
Mobile Upholstery in Aurora, Colorado.   
The condition of your vehicle's interior can be just as much a source of pride as a gleaming paint job. Classic Touch Interiors and Restoration is a pioneer in the mobile upholstery business. If you prefer, we can transform the inside of your car in the comfort of your own garage.
Whether you own an SUV or an old classic vehicle, we have the expertise to bring your vision to life. From patch repairs, interior kit installations, original or
custom upholstery fabrication
, we can do the lot.
Whatever your needs, our fully stocked fabrication and sewing machine mobile upholstery trailer enables us to come to your home or place of business for your job. 
We do everything from suede and leather car seats to microsuede and other fabrics. Reupholstering can be done using OEM (original equipment manufacturer). Many customers want us to restore or repair the upholstery before we fix the outside of the car. They want the inside job done first mainly for comfort and to make the vehicle look good aesthetically. At Classic Touch Interiors and Restoration we are always happy to oblige and will provide all clients with a free estimate - by appointment.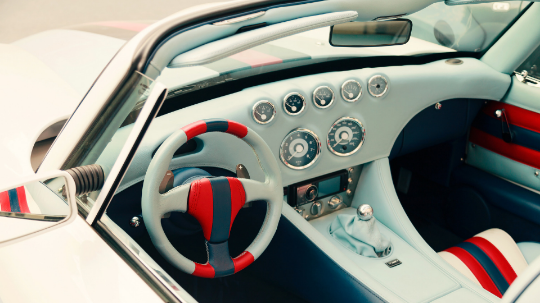 We service customers throughout Colorado from our base in Aurora, and we are the number one company in the state when it comes to mobile upholstery restoration. If you need
our services
all you have to do is call
(720) 370-8497
and leave the job to the professionals.
Hours 
Mon-Fri: 9am to 5pm 
© 2018 All rights reserved.